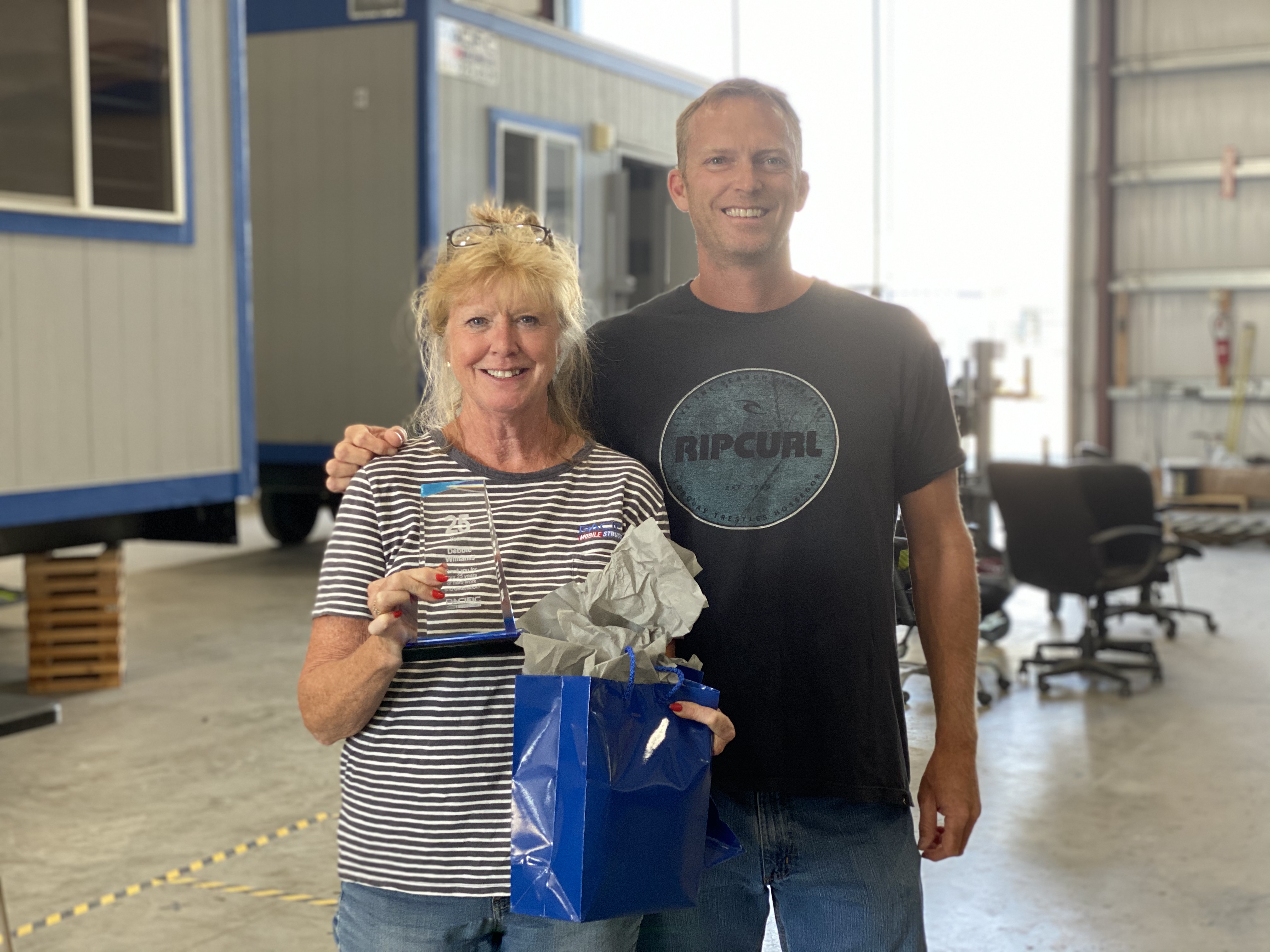 Debbie Williams is Celebrating 25 Years at Pacific Mobile
Over the past 25 years, Pacific Mobile Structures has grown and evolved. Branch Manager Debbie Williams has been there through it all. Starting as a receptionist, Debbie quickly jumped in wherever help was needed. She then worked her way through different company departments, moving from a receptionist into accounting and then on to sales, where she found her passion in sales and leading people.

Debbie isn't just exceptional at what she does. She always has a good disposition with customers and fellow employees. Co-workers enjoy working with Debbie because she's direct, detail-oriented, and very fun.
[READ MORE]